I got called a perfectionist every so often while growing up. I thought it was a badge of honor, to own, but inside I knew it didn't truly describe me.
Perfectionists have an internal drive to be great at everything. They put pressure on themselves even if no one saw their work and they made sure their work was it's best from start to finish.
I on the other hand only cared about what people saw. I hid an impressive stack of incompletes, rarely got a "clean desk award," and often got in trouble for my messy bedroom.
I only did my best work at the beginning and then, when it felt like no one would see it, I'd stop trying. While I was called a perfectionist, I was more frequently called "lazy." I felt like I was both a perfectionist AND lazy, but couldn't figure out why.
Now I know that I was neither lazy nor a perfectionist. What I actually had was a fixed mindset.
I've already received an influx of messages and comments from people identifying with my story and wondering what to do about their fixed mindset, so let's break down the pieces: how do you actually spot a fixed mindset? Here are some of the key traits-all of which describe who I was perfectly. Is this you?
Are you a perfectionist? Or just struggle with a fixed mindset like me? Comment below if this resonates with you—I'd love to hear your experience!
1. A fixed mindset believes their talent and traits are fixed assets
The real rub comes when these fixed assets are challenged. When you believe you're permanently "good" at something and then you experience failure, it's personally devastating. For instance, that time I sang in public and my voice cracked? I had a personal meltdown. I had a crisis because if I thought I was good at music and still failed, was I really just a self-deluded washup? Often people with fixed mindsets experience mid-life crises and other feelings of worthlessness and self doubt after failure.
2. A fixed mindset is risk averse
This person avoids challenges, especially if there's no guarantee they'll be successful. My literal worst nightmare was team sports. How could anyone want to play team sports? Even if you're "good at sports," you may still lose. Losing is failure. Failure only happens when you're bad at something.
3. A fixed mindset believes effort is for those not smart enough
You'll likely never catch someone with a fixed mindset studying for tests, prepping for lessons, presentations, or other public performances. Though they appear careless as they brush off studying, etc. the fixed mindset person carries around continual anxiety and inadequacy. Going into a test, knowing you didn't study is your ultimate personal challenge. But the stakes are high and you can't be sure you won't fail. And failure can look like anything less than an A, perfect review, or glowing feedback from your new idea.
4. A fixed mindset covers their flaws and is defensive if they're pointed out
Flaws may be human, but to the person with a fixed mindset, they are fatal and must be hidden at all times. Often, pointing out flaws in any way to a person with a fixed mindset will result in a diversionary tactic, an over reaction, or even a vicious response, depending on the threat level.
5. A fixed mindset views feedback as a personal attack
This person will sweat more over their reviews than the actual reason they're being reviewed. In my case, I would be sick to my stomach knowing I had a teacher review of my teaching demonstration, even though I hadn't been terribly nervous to teach.
I also held a job requiring that I garner feedback every other year from the people I managed. Each year, I would start knowing "this is review year." It would loom over my entire year, causing me anxiety, and shading everything I did. I would have been scheduled to administer and review these 100 feedback forms twice while in this position and my superiors forgot each time. Each time it was forgotten, I'd be so relieved that I'd celebrate. For a while afterward, I counted it one of my biggest accomplishments in that job that I got through 3 years without the bi-annual feedback forms.
6. A fixed mindset is threatened by the success of others
Since your traits and talents are fixed, you tend to believe that your success is also fixed. If someone else finds themselves experiencing exponential growth, success of any kind, or just happiness apart from their success, you feel both threatened and completely confused. What is their magic sauce and why don't YOU have it??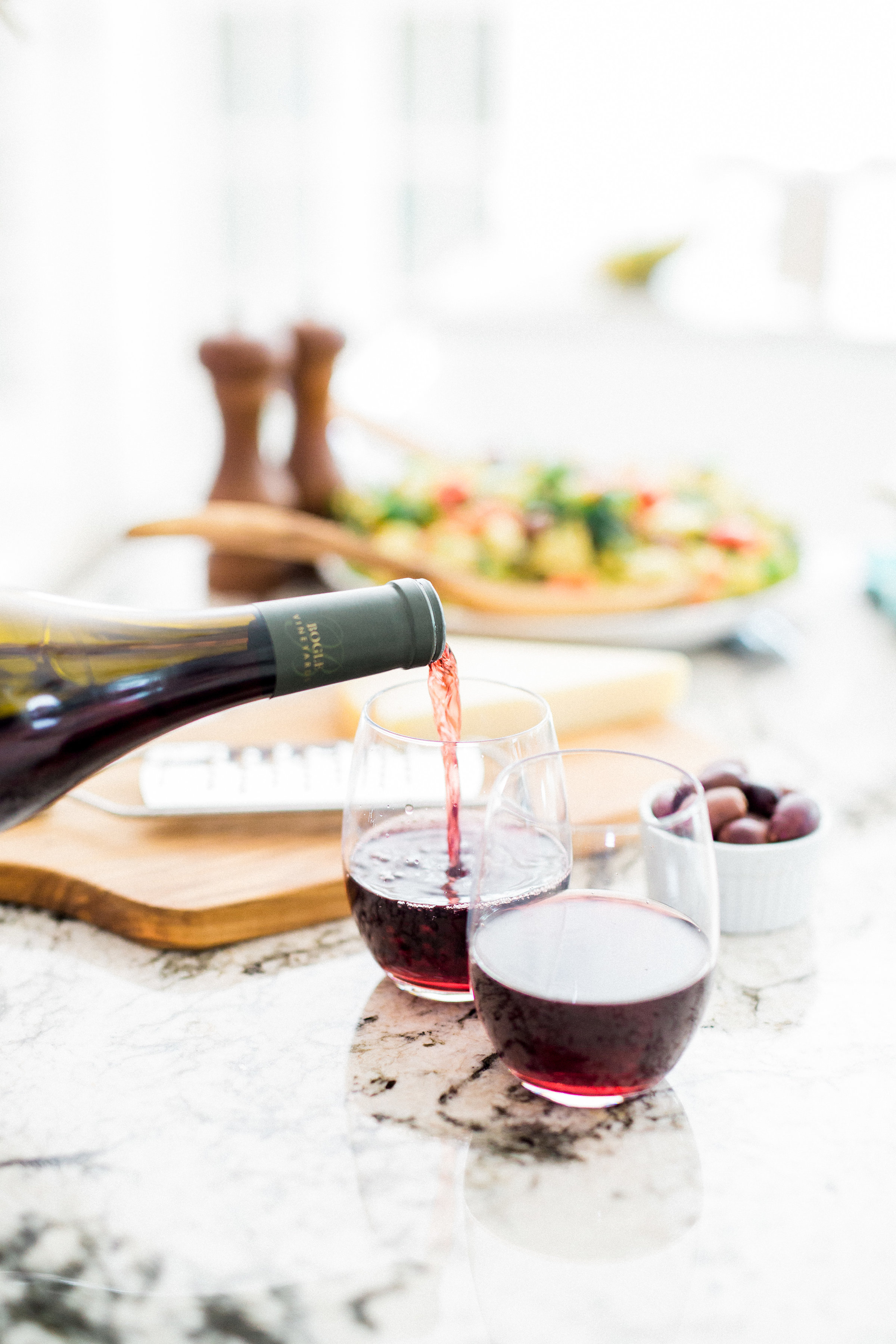 Isn't this a tiring way to live? If this is you, you feel like your life is a constant game of showcasing strengths and desperately covering weaknesses. You may not have all of these traits, but the ones you do seem debilitating, manifesting themselves in the form of anxiety, headaches, stomach issues, jaw problems, social issues, etc.
It's hard to be a business owner with a shoulder full of constant doubt and anxiety. In fact, it's common for people with a fixed mindset to burn out in business ownership after they experience their first difficult form of opposition. So, if you're a small business owner and need help shifting your mindset, know this: it's possible! As Marie Forleo often says "everything is figure-outable."
If you'd like personal help shifting your mindset, I'll be sharing some of my favorite tools for change next. But one of the single most powerful agents of change is having someone walk that journey with you. If you'd like help breaking your fixed mindset, let's chat! I'd love to walk with you on a journey diving into your mindset, finding and shifting core beliefs about yourself and your business. It has been life changing for me and I know it will be for you too.
Want to learn more about a fixed mindset? Read my story here
Do you need support letting go of your fixed mindset so your business can grow? Here are the most popular ways you can work with me: